The Tiled Entrance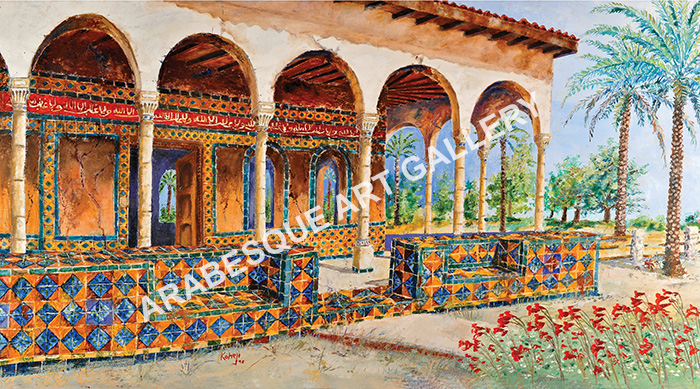 I have visited the Andalusian region of Spain many times and continue to be inspired by the Arab architectural influence I find there.
The second Umayyad Dynasty, that ruled Spain for five hundred years, left behind a rich legacy of buildings and palaces of great subtlety and beauty that can be seen to this day.
I found the path to this garden Maglis, with its intricate patterns of tiled seats fascinating and inspiring. I just had to paint it.
●

Oil paint on Canvas

●

Painted 1998

●

90cm X 172cm
Art