Picture Framing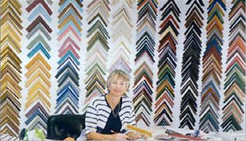 We are members of the FINE ART TRADE GUILD (UK)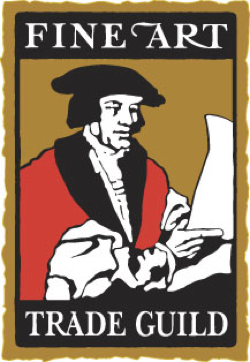 which aims to uphold the highest standards in the trade worldwide.

ADAM AL KOHEJI - GCF - has been awarded the title of 'GUILD COMMENDED FRAMER' after rigorous tests of his knowledge and skills of all types of framing techniques, including conservation Framing.

Adam Koheji, who trained as a Master Framer in England and Italy, supervises all the work that goes on in our workshop, and has trained his staff to the same high standard. We stock an amazing number of frame designs - over 800 types of frames at the last count - all imported from Italian & Spanish manufacturers. Italy is recognised worldwide as the home of quality, innovative frame design. Within our range we have the traditional gilded profile and the more modern, textured or stained look. In fact - we have something for everyone and for every picture !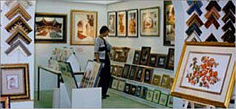 Our matting borders are imported from the United States, and the U.K. All have acid-free buffer exteriors, to offer protection to your artwork. Again, we stock a huge range of colours and textures such as silk, suede, and leather.Over the years, our customers have brought us just about anything you could think of to frame. As well as oil paintings, watercolours, photographs etc, TAPESTRIES, CARPETS, JEWELLERY, CROSS STITCH, MIRRORS are common everyday items, but we've also tackled dresses, rugby shirts, medals, coins, a boomerang, flags, shadow puppets, to name but a few !

We particularly specialise in the display and shadow box framing of the traditional silver jewellery, headresses and khunjars of this region. There's always someone behind the desk to offer helpful advice and suggest the various ways of framing YOUR picture, to suit your tastes and budget.

Adam is always on hand to lend his expertise on getting the best out of your art works.

Feel free to call him to arrange an appoinment Mob: +973-39643221