The Sunny Corner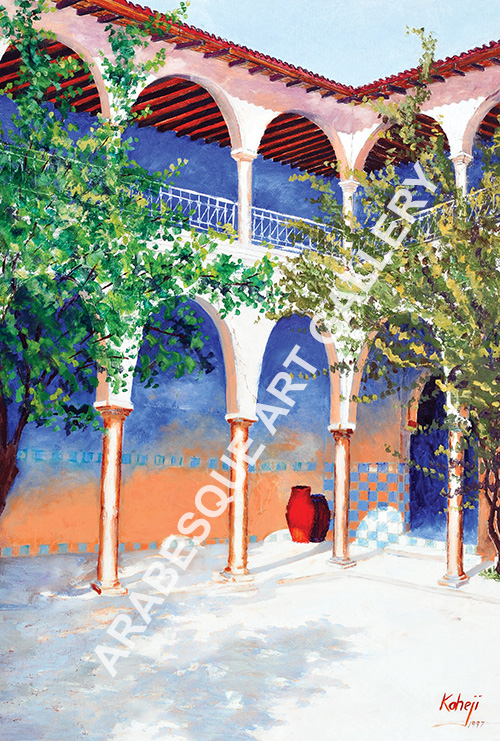 Arabic courtyards - open to the skies - are surrounded by the rooms of the house.
Each corner of our courtyard had its own popularity at different times of the year. For example, the south facing sunny corner shown in this painting was the favorite place for us to sit in the winter months. It was sheltered from the chilly north wind and caught the warm midday sun.
Coming home from school in January and February I would find my mother and sister Halima setting out the lunch mat in the sunny corner. But we never went near it in the steaming summer months!
●

Oil paint on Canvas

●

Painted 1997

●

62cm X 88cm
Art