The Side Entrance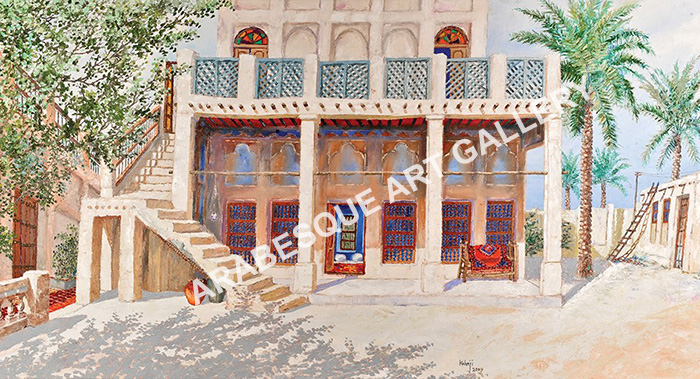 This painting shows the summer-weekend house belonging to the wealthy parents of my best school friend Khalid. It seemed a huge building to me at the time and very grand, as not many of our neighbors had anything like it. It had a side entrance set into the outside wall which was made from slabs of sea coral and mud.
As you come through the entrance there was a long, narrow open courtyard with palm trees and a water well to one side.
The water that come from the well was sweet, clear and icy cold from the underground spring.
There were two rooms, one down and one up reached via the outside stone stairs. Both rooms faced the afternoon sun that filtered down through the trees.
It was several degrees cooler here than our houses in town.
●

Oil paint on Canvas

●

Painted 2009

●

63cm X 89cm
Art