The Ladies Pool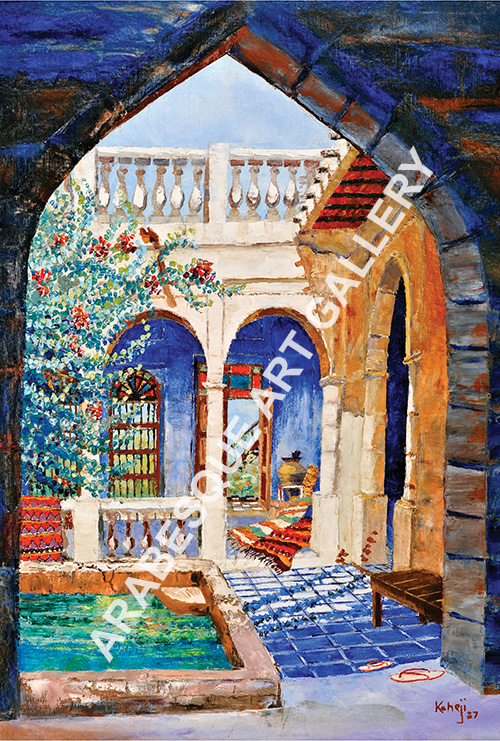 To escape the searing summer heat, many families would build a summer-house out of town, set among the shady date gardens.
The summer-house would have a central courtyard, open to the skies. Often there would be a small pool in the central courtyard.
Using crystal clear, icy cold fresh water bubbling up from the underground springs, the Iadies and children of the household could bathe in complete privacy.
I remember many happy summers splashing in the pool everyday with my brothers and cousins. It was here that we learnt to swim-in our own fashion!
●

Oil paint on Canvas

●

Painted 1987

●

64cm X 88cm
Art