The Balustrades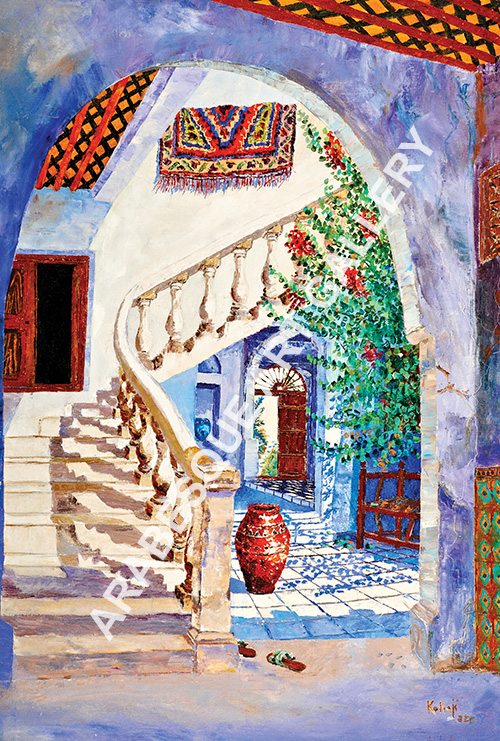 The old wooden door, embellished with decorative brass studs and engravings, takes me through to a shady entrance hall, (we call it the Dehrees) and a small, sweet courtyard with a wooden bench under the shade of the colorful bougainvillea tree. The staircase curves up to the sunny rooftop- mainly used to dry clothes.
The sun shines down and the bulky balustrades create interesting shadows.
A colourful oriental carpet, not treated with any reverence here, has been washed and hung over the roof wall to dry. It's a scene I had to capture on canvas.
●

Oil paint on Canvas

●

Painted 1982

●

60cm X 90cm
Art