The Carpets & Cuchions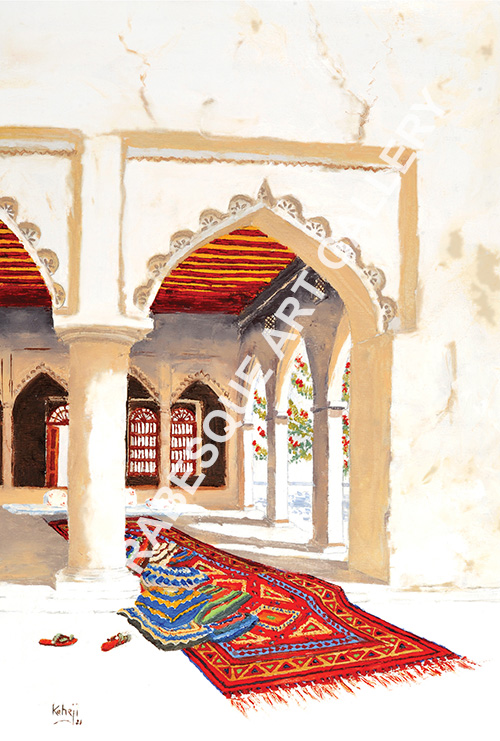 A painting inspired by an old ruler's palace, dating back to I869. It gives a glimpse into royal life in the Gulf in the I9th century.
Walking around the palace takes me back in time, as I enjoy the fine Arab style doors and arches and stand in the middle of the wind tower to catch the cool afternoon breeze.
At this time of day the low rays of the sun sparkle through the colored glass in the windows, dappling the austere interiors with worm plays of red, green and blue light. I added colorful carpets and cushions in the painting to bring the interior to life and give an idea of how it might have felt to live in these rooms a hundred and fifty ago.
●

Oil paint on Canvas

●

Painted 1981

●

88cm X 64cm
Art