Arabian Tent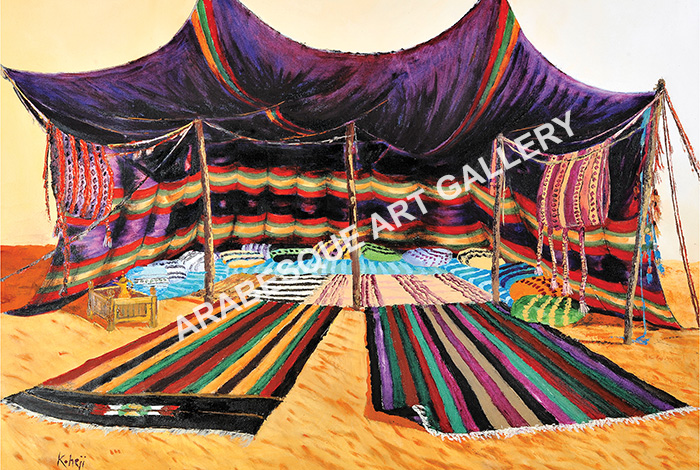 If you are an Arab living in the Gulf Region then this tent will be a familiar and nostalgic sight.
Walk around any neighborhood during Ramadan and this is what you will see, suddenly appearing on any patch of spare ground.
This desert Bedouin tent has not changed - it's part of our heritage.
It says, "Welcome, sit, rest, talk, drink coffee." So we do and are the better for it.
●

Oil paint on Canvas

●

Painted 1991

●

64cm X 88cm
Art