About The Artist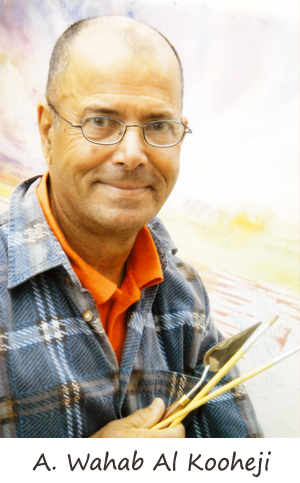 "My art is a continuous process of changing and evolving - experimenting with colours and themes, but all stemming from my roots and my heritage ........"
Wahab was born in Muharraq, Bahrain in 1945, and brought up in a traditional Bahraini family. He is inspired by the rich heritage and traditions of the Gulf Region, where he grew up seventy years ago and is the first to concede the tremendous influence of his childhood environment on his work. Extremely well known for many years in Bahrain and the Arabian Gulf, Wahab is now truly an artist of international standing, with demands for his work from collectors and galleries worldwide as well as VIP clients from all over the Gulf region.
At the heart of his work is the traditional architecture of his native Gulf region and the richly coloured Middle Eastern Textiles. He Then adds to this heady mixture the contrasts of the searing Arabian sun and the cool shade of courtyards and interiors. In recent years, his series of limited edition silkscreens, taken from his original oils and watercolours, has proved enormously popular. The beautiful, vibrant hues, and the feeling that someone has 'just stepped out' of his pictures, proves an irresistible combination.
Wahab trained in the U.K. and holds a degree in Interior and Architectural Design from Newcastle University. He studied Fine Art at Dartington School of Art, He has been painting professionally for over 5O years. with one man shows in Kuwait, Dubai, London, and Canada, and has also participated in numerous joint exhibitions worldwide.
Wahab's work has become on important record of the lifestyle and cultural legacy of the Arabian Gulf Region.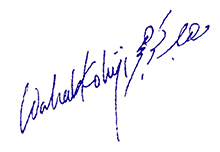 Art