The Window Seat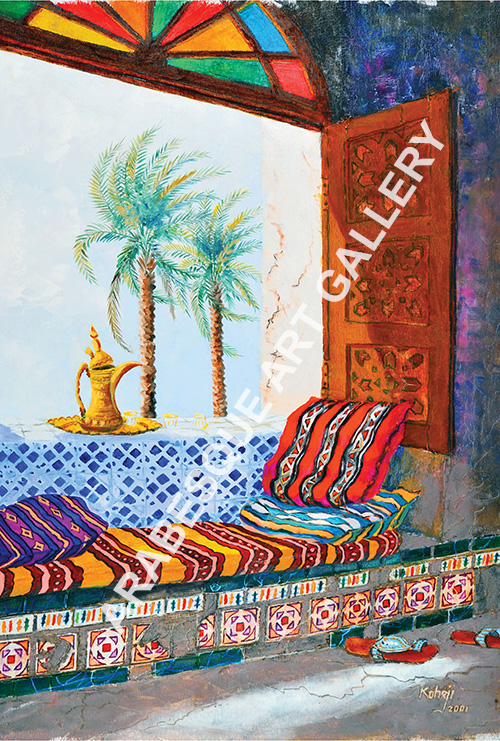 Can you feel the gentle desert breeze wafting over your skin as you take a break at the window seat of this traditional home? Inviting isn't it?
Windows give Iight and air to any interior but this one was special. I wanted to capture the moment, that made you the viewer want to be 'in' the painting.
Rest up in this relaxing spot. Accept the ever present Middle East hospitality of Arabian coffee served in small cups that fit so comfortably in one hand.
The coffee is slightly bitter, and is often served with sweet dates, to compliment the taste.
As always, I wanted my paintings to tell a small story. Who was sitting here a moment ago?
To whom do those kicked off sandals belong?
●

Oil paint on Canvas

●

Painted 2001

●

62cm X 88cm
Art