The Tiled Window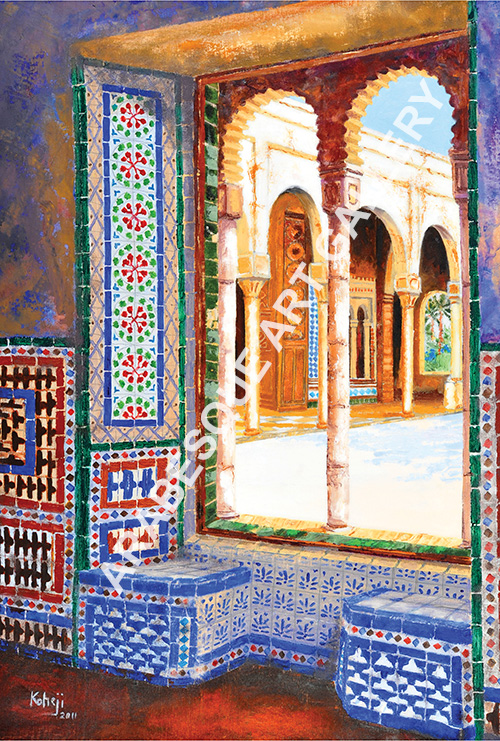 Windows-the eyes of the house. Always interesting to paint, this one in Andalusia was extra beautiful with its decorated Spanish tiles. I fell in love with this window when I first saw it in the AlHambra Palace.
The beautiful old tiles, still lustrous after so many years, really caught my attention.
I decided to paint it and the view is now registered in my mind forever.
●

Oil paint on Canvas

●

Painted 2011

●

63cm X 88cm
Art