The Red TentHall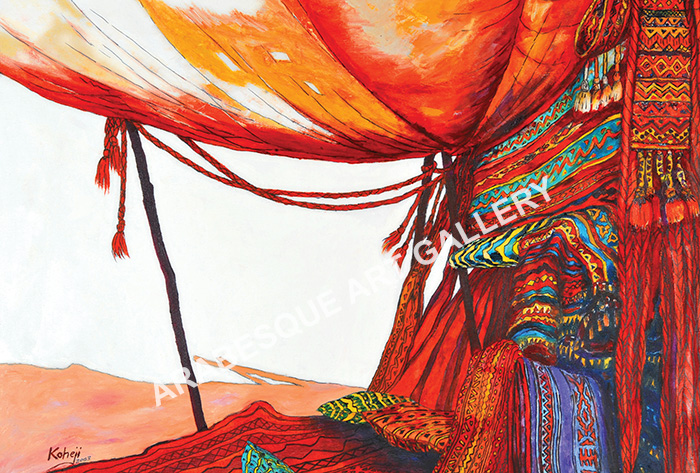 I wanted to create here two sensations. The slightly oily, musty scent of natural wool from the colorful, rich, heavy textiles of our region, and the sense of welcome shade from the searing white daytime heat of the summer sun as it reaches up to 50°.
The desert camp is in our blood, part of our heritage. We stick to the traditional Bedouin way, heavy canvas to keep out the heat and the dust and thick Persian rugs and cushions to cover the stony desert sand - just as in times gone by.
Wherever I may be in the world, when I look at this painting I feel I can lay down on the soft rugs in this tent, close my eyes and feel the red shade on my eyelids.
●

Oil paint on Canvas

●

Painted 2003

●

64cm X 88cm
Art